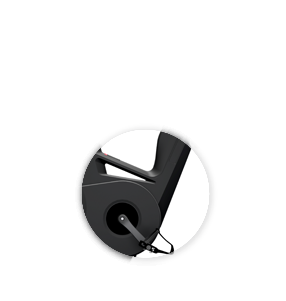 High Performance off-set frame geometry with 155mm Q-Factor
The off-set frame design provides a perfect geometry enabling a wide range of bike adjustments.
A Q-Factor of 155mm makes the Indoor Cycle feel more like a real bike. The benefits include increased safety, comfort, and efficiency in each and every pedal stroke.